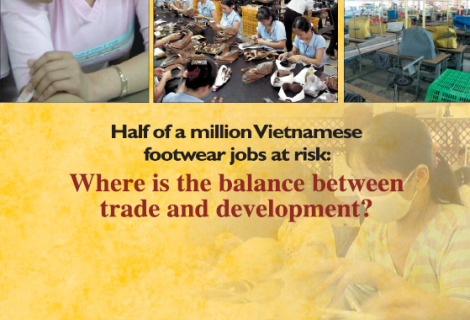 Where is the balance between trade and development?
Half a million Vietnamese footwear jobs at risk
Downloads
This study considers the impact of the dumping of low cost shoes in Vietnamese markets on the livelihoods of workers and the European investigation that seeks to encourage anti-dumping measures to stop this practice. The study is a joint effort between ActionAid and the Vietnam Chamber of Commerce and Industry.