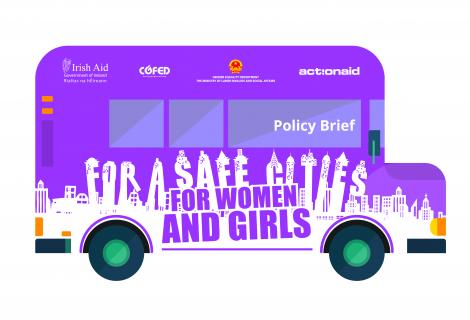 Hanoi is recognised as a City of Peace by UNESCO, meanwhile Ho Chi Minh city is considered as a "Far-East Pearl", and many other cities in Vietnam which are places for million people living, studying and working as well as attractive tourism spots for international friends. However, are these places really "promising lands" with favorable conditions and safe living environment?
A previous report from AAV "Safe cities for Women and Girls" in 2014 showed that 87% women and girls had experienced sexual harassment in public places such as streets, parks, buses and public toilets.
To explore more about the situation and propose appropriate policy recommendations, GED, CGFED and ActionAid Vietnam has reviewed the current situation of gender-based violence against women and girls in five cities including Hanoi, Hai Phong, Uong Bi, Tra Vinh and Ho Chi Minh cities from August to September 2016. The findings again highlighted alarming figures: 51.1% women and girls feel anxious in public places like bus and bus stops; 31.3% women and girls cannot find or use public toilets since they could not find a clean one. 
The research also pointed out a reality that: When violence or harassment occur in public place, up to 47.1% women keep silent instead of reporting with police or warning others. Women are also blamed as a reason causing violence and harassment against themselves in public places.