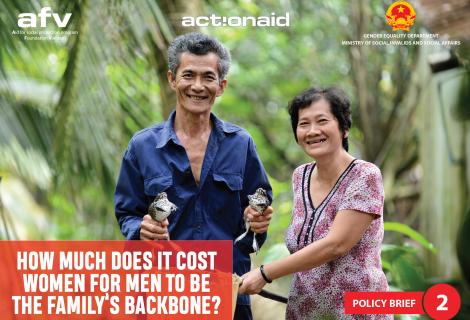 How much does it cost women for men to be the family's backbone?
Unpaid care work policy brief
Downloads
This policy brief provides a summary of key policy issues arising from research undertaken by ActionAid Vietnam with the support of the Irish Department of Foreign Affairs and Trade. It follows on from the first policy brief in this series, "Unpaid Care Work - Make a House become a Home", published in September 2016. It highlights differences in the current findings and the previous research, and presents a more detailed analysis of the patterns of care across different ethnicities, geographic areas and age groups.