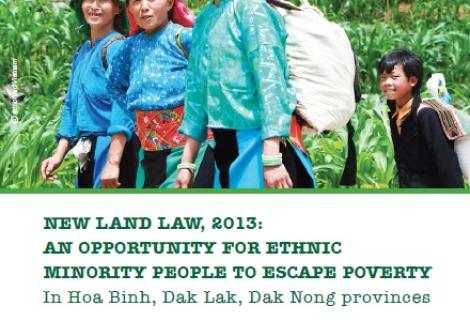 New Land Law 2013: An opportunity for ethnic minority people to escape poverty in Hoa Binh, Dak Lak, Dak Nong provinces
Downloads
This study aims to examine the number of localities in Hoa Binh, Dak Lak, Dak Nong that have implemented land reform and their impact on ethnic minorities. It focus on the two key issues: 
Land access of the ethnic minority households, women's rights on land, natural resources and community ownership of forest resources.
Status of management and land use; the land problem of the Enterprise and recommendations on mechanisms and policies.