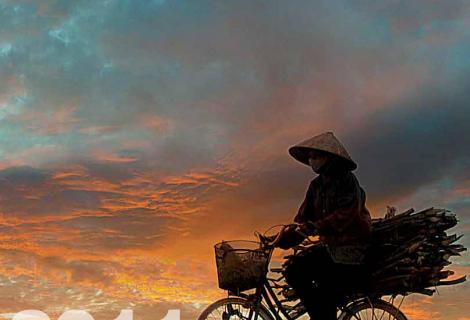 Female and Internal migration: An arduous journey for opportunities
Downloads
Migration is the consequence of development. Recent findings about migration in Vietnam have pointed out some main essences of internal migration in Vietnam including: internal migration has increased with high increase of rural-urban flows; high proportion of temporary/seasonal migration, and additionally, female migrants make up a very high proportion of the total number of migrants.
There have been many researches and studies in migration with high diversification in focus of study and area of research. Those studies also suggest that migration has brought about many economic values for migrants but associated with difficulties, challenges that they may face, especially for female migrants. Besides human rights policies especially labour rights policies committed by Government of Vietnam, many studies both locally and internationally have revealed insufficient attention paid by the government for the protection of labour rights, especially for female migrants who are more vulnerable group.
In that context, ActionAid Vietnam conducted a study on "Female and internal migration – an arduous journey for opportunities". This study is part of the project: "Promoting women's empowerment and gender equality among urban poor women in Vietnam" supported by Irish Aid in 2011. This study is an effort by ActionAid International Vietnam to seek for evidence of problems and difficulties faced by female migrant workers, supporting the dialogue between ActionAid Vietnam, governmental bodies and development organizations.
We would like to extend our special thanks to Irish Aid and ActionAid Ireland for their financial support to continue this project in Vietnam. Hopefully, you may find interesting and useful information in this study on Female and Internal Migration.