DIFFICULTIES OF THE WAY TO SCHOOL HAS BEEN EASED WITH THE BIKE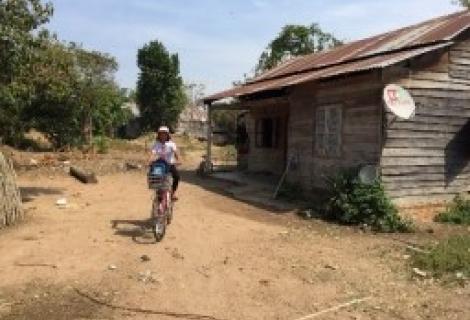 Supported by the Management Board of the Krong Bong District Local Right Program (LRP18), being presented a new bike, H Phoi Byă who was born in 2005, was happy when being presented a new bike. From now on, all the winding and bumpy road to school is has been now become easier for H Phoi Byă.
On May 11, 2020, through ActionAid International in Vietnam (AAV), the Sephora supported 15 students who are living in extremely difficult family conditions and living in remote areas of ethnic minorities of Krong Bong poor district. With the donated bikes, the way to school has ever easier with less difficulty. In this program, their parents also received seedings and fertilizer to improve their production.
In recent years, AAV and LRP18 have been supported the community and the schools with funding from domestic and foreign donors. These activities have helped students and people living in remote areas have less difficulties and help to encourage children to go to school.