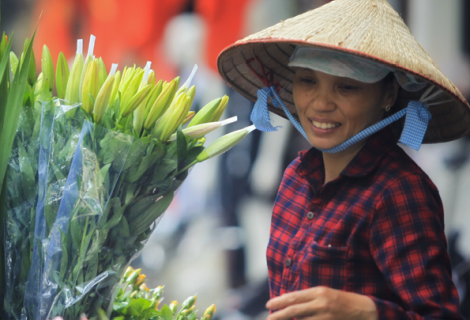 2017 was a special year for ActionAid Vietnam (AAV). It marks the 25th anniversary of ActionAid's working alongside Vietnam in poverty reduction and development. Through 25 years of operation, AAV has been recognized not only as one of the largest international NGOs in the country, contributing to the development of Vietnam, but our support to partners and communities has also been appreciated for rights-based approach focused on empowerment, capacity building, and building awareness for disadvantaged groups.
2017 was also the last year of AAV's Country Strategy Paper V, and marked the transition to a new strategy for the next phase 2018-2023. Rooted in our current context, AAV's Country Strategy Paper VI aims to continue to leverage the strengths of ActionAid's programmatic approach to empowering people by building their capacity to be agents of change in their own lives. We focus on disadvantaged groups, including people with disabilities, in parallel with our longstanding priority groups – women, children and ethnic minorities.
This Annual Report looks at the accomplishments we have achieved and our focus in 2018.